This Sunday of 20 september Dudutki open-air museum will host a unique event. Beauties from more than 60 countries will take part in national costume parade.
Baglia Calia villa – it is an embodiment of Italian recreation, which is so popular among the vacationers all over the world.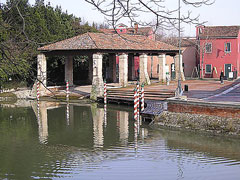 Casa Tati – it is a traditional Italian colour, which is reflected in the decoration of rooms, in nice and appetizing dishes of Italian cuisine, in surrounding beauty of subtropical nature.
Pirogovo is an interactive museum. In addition to state structures, it represents a unique tradition, which you can get familiar with and where you can participate.
Rural life in Slovakia is special for different parts of the country. Museum of Slovak village life in Martin demonstrates how diverse is the rural architecture of Slovakia.
Quercia Rossa villa in Tuscany
Quercia Rossa is an outstanding model of agro-tourism in Tuscany. Located on the hills of Tuscany, among fields and olive plantations, a small Quercia Rossa villa is a model of a typical Italian province, calm and very picturesque.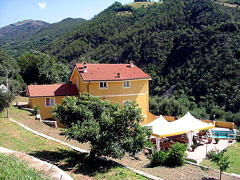 Olive groves, vineyards and vegetable plantations in Argentea today still make up a large part of the farm.