Dudutki Museum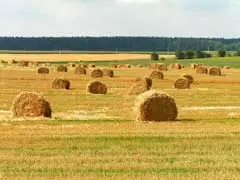 Belarus is a country that has not seen his tourist potential jet. Many people in the west of Europe connect with Belarus only its President Alexander Lukashenko or the distant Russia. The fact of Belarus beeing a young Republic, whose independence has not 20 years old, is one of the reasons for it. Just: belarus is the country almost at the geographical center of Europe. Here you met – and meet today - old traditions and craft collide, wich are typical for the whole Europe.
Holidays in Belarus – Tourism in and to Belarus - is designed not so intense as in neighboring countries Ukraine, Russia, Lithuania and Poland. It is not only in the image of the state in the rest of the world - it is also the tradition of Soviet tourism, which inhibits the development here. Until now the customary services scarces foreigners. Tourists find spartan hotel rooms, a bored staff and a few offers for the excurions. The situation is starting to get better only in recent years. New hotels, entertainment centers, wellness and spas and hunting lodges in Belarus were newly built since 2001.
One important area for tourism in Belarus Tourism will be rural tourism, ethnographic tourism, and even eco-tourism. Dudutki is a shining example of how a mixture of history, traditions and happy living expression can attract visitors. In fact, Dudutki is a prototype of rural parks for Belarus. It is not just about tourism. The people themselves in Belarus are in search of national traditions, in search of their own history. Dudutki is the first Belarusian outdoor museum with the aim to show the history of the people in this country, its traditions and special features to discover and identify. Dudutki is remarkable in several aspects - not only as a tourist attraction - but also as a place of selffinding of identity of an entire country, wich is in search of new an own identity.