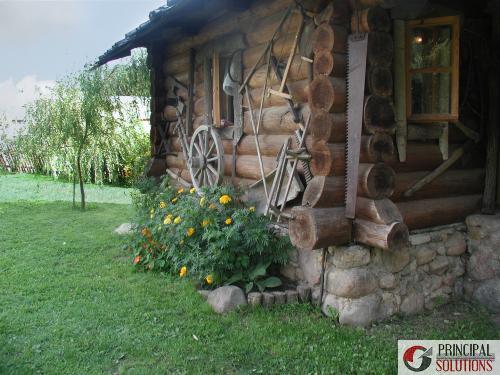 The estate of Elskie in Dudutki
There's a unique place not far from capital of Belarus. It stays on the border of the Ptich river. It seems like the time was once stopped here. The old culture and history of Belarus still exist there. The place is called «Мuseum of old Belarusian crafts and trades of Dudutki". Or it can be just Dudutki. Dudutki is not just a historical region of Belarus. In the past Dudutki was the big centre of trade, crafts and marketplaces. Dudutki is also mentioned in The Tale of Igor's Campaign. It's the one of the most ancient book of eastern Slavonic people. Dudutki changed its ames for many times in the history. There was the village called Dudichi. There's a connection of old noble Belarusian family Elskie. Tour in Dudutki museum is like the travel in time machine. It let the visitors dive into the times of the noble Belarusian family. It's necessary to see how to live this family because it's one of the most unique museum stuff explaining what and how did the Belarusian rural aristocracy their businesses.





(0) marks: 0

Upload date : 18/05/2011
Size : 2.07 Mb
Dimensions : 2048x1536


Voting
Comments
No comments
News
15/09/2009
Dudutki parade of beauty
This Sunday of 20 september Dudutki open-air museum will host a unique event. Beauties from more than 60 countries will take part in national costume parade.

23/11/2008
Baglia Calia in Sicily
Baglia Calia villa – it is an embodiment of Italian recreation, which is so popular among the vacationers all over the world.

21/11/2008
Casa Tati in Veneto
Casa Tati – it is a traditional Italian colour, which is reflected in the decoration of rooms, in nice and appetizing dishes of Italian cuisine, in surrounding beauty of subtropical nature.


RSS
<![if (IE 6)]> <![endif]>